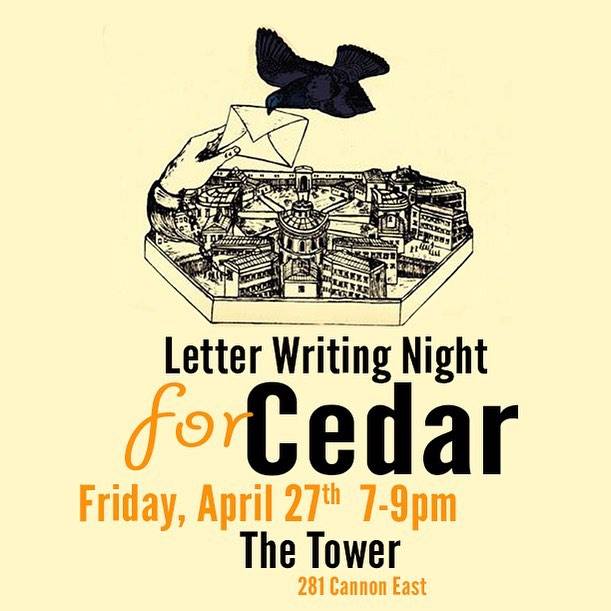 Join us for a letter writing night for Cedar at The Tower (281 Cannon St E)!
Stamps, envelopes, paper, & pens supplied. Are you not so experienced in letter writing to pals in jail? No worries! Folks will be on hand to answer questions, give prompts and encouragement.Letter writing is a important and easy way to give solace and send solidarity to our pal locked up.
Wanna send a letter but can't make it to the event?
Send it to:
Peter (Cedar) Hopperton
C/O Hamilton-Wentworth Detention Centre
165 Barton St E
Hamilton, Ontario
L8L 2W6